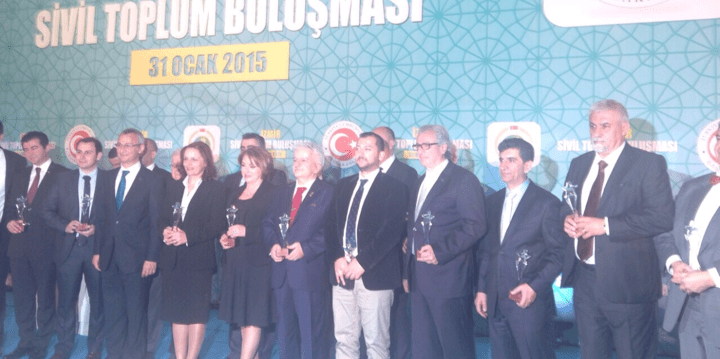 RISING STARS AWARD CEREMONY OF EXPORTS OF 2014
The export champions that contributed $ 6 billion to the Aegean Region's export of 18.8 billion dollars in 2014 was awarded by the Aegean Exporters' Union.
At the awards ceremony held on 31 January 2015 in İzmir Kaya Thermal Hotel, 54 companies which are the members of the Aegean Exporters' Associations received 57 awards in total. The awards of export champions were consigned by Dr. Ahmet Davutoglu and Economy Minister Mr. Nihat Zeybekci.
The first three companies including the PEKPAN PANEL RADIATOR company, which performed the highest number of exports in the sectors were awarded by Aegean Exporters Unions in the "Rising Stars Award Ceremony of Exports of 2014".
The award was received by our Chairman Bilal PEKGÜZEL on behalf of our company.